The Big 30.
Last month, Michael hit a milestone. The big three-oh! And over the past couple of months leading up to it, I was hard at work planning a surprise party for him! But man, oh man, was it difficult keeping it all a secret when I usually tell him everything. Thankfully, I was able to keep my big mouth shut and pull it off.
To start off the special day, I had 30 little blue envelopes for him to open throughout the day filled with surprises, destinations, and presents, ultimately leading to the surprise party.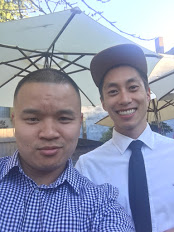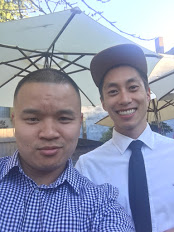 So in case you're wondering why I've been so MIA in July, now you know why! I've been too busy celebrating old hubby ;)
A huge thanks to Michael's sister and mom for helping me pull it off, Bottlehouse for the awesome food, wine, and event space, and also our family and friends who came from near and far to celebrate!