Bar Cantinetta
It's been awhile since I did a food post! But with Valentine's this past weekend, Michael and I couldn't help but head into the city for a delicious meal.
I was really craving Italian so Michael and I made reservations at Bar Cantinetta in Madison Park. The place is small, but cozy, and the atmosphere intimate.
To start we had the wild boar polpette with endives and pomegranates, and baked cedar plank, pecorino, with truffle honey. This we paired with prosecco.
Both dishes were amazing, I'm still drooling over it.
For our mains I chose the raviolo di mare with scallops, prawns, saffron, and butter. It was so pillowy and sweet, I thought I'd happily drowned in a warm ocean. Michael stuck to the land animals, and had the roasted organic chicken breast with romesco, which was equally delicious. Both went well with our bottle of vermintino.
For dessert, we had nutella stuffed donuts sprinkled with sugar and cinnamon. It was nice and hot, fluffy, chocolate, and sweet. Probably one of my top desserts in the city for sure!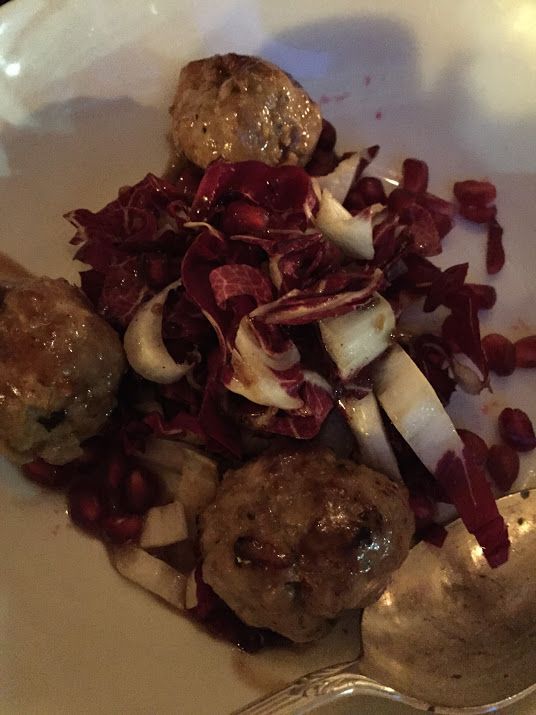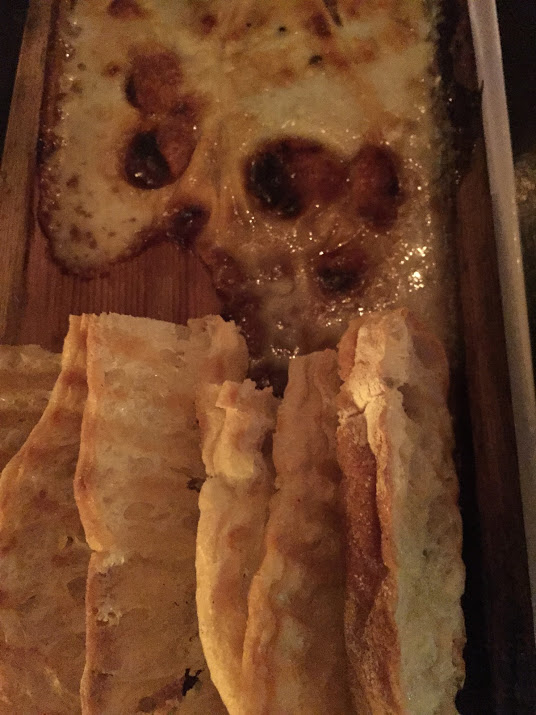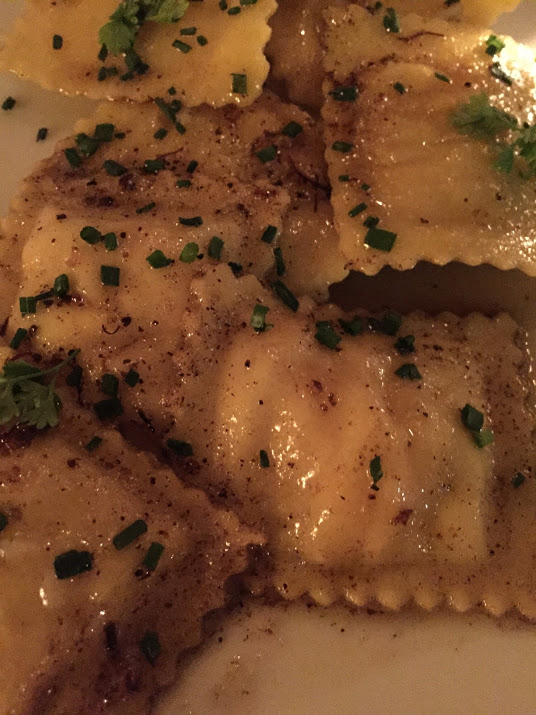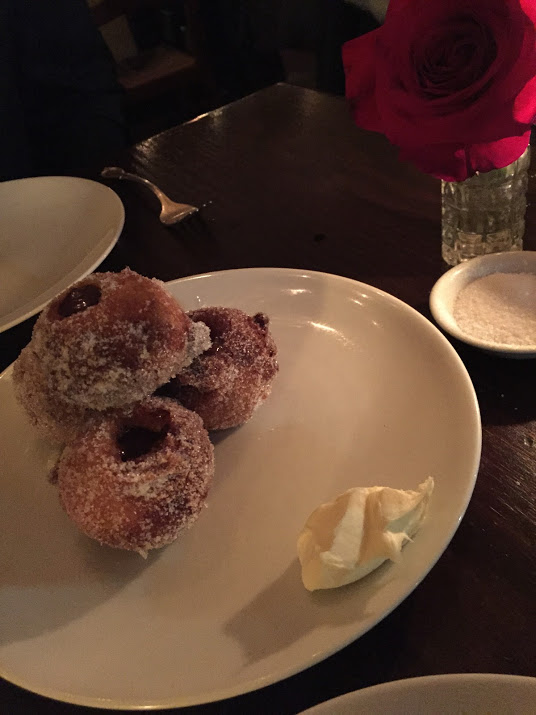 Oh food, how I love thee. Let me count the ways... Kidding, but not kidding.
But that was basically our Valentine's. Always gives us an excuse to go out and splurge. The rest of the weekend I spent eating chocolate, drinking coffee, and reading (my other loves).
What do you normally do for Valentine's? Do you hang out with your friends? Watch rom coms? Or do you (like me) use it as an excuse to indulge? ;)