Meeting K&K and the concept behind 'Michelle Manifesting'.
EEEPPPPPP! I met K&K. *pinches self* Tuesday night still feels like a d r e a m. No joke. I'm still coming down from my high from meeting them, but I'm so stoked I get to relive it by writing this blog post.
As I mentioned in my recap post here, my sister and I joined Tone It Up, an amazing health, wellness, and fitness community created by Karena and Katrina (hence the K&K) for women. I've pretty much fallen head over heels for the #tiuteam, #tiucommunity, and the #tiulifestyle. I love their message of women empowerment. It's so refreshing to have women supporting and inspiring one another, not only in health, fitness, or wellness, but in every aspect of our daily lives, which made the experience of meeting them in person mean so much to me.
So before I begin, I just wanted to say a HUGE thank you to Karena and Katrina for giving the #tiuseattle squad the opportunity, and a big thank you to Katrina and Deanna, our fearless Seattle leaders, who helped make it happen (and also these beautiful photos)! In less than a 24 hour notice, more than 100 girls showed up to represent to show their love and gratitude to K&K for all that they do and giving us this amazing community where we can all connect and come together!
Who knew you could get high off #positivevibes! Am I right?
Anyway, it's kind of hard now to believe that I almost didn't go. I was wholly unprepared and not feeling my best (I blame it on the cloudy skies) and considered going home after work instead of heading into Seattle. I've also become a huge introvert lately so it takes a bit of mental energy to get me into a social setting where I don't know anyone on a personal level. Still, I was torn. This was a once in a lifetime opportunity. Who knew when I would get the chance to meet K&K? Once I checked the Facebook group and saw other TIU girls posting their insecurities and the overwhelming support that resulted from it, I knew I had to go. TIU girls are so positive and uplifting, there was nothing I should be anxious about.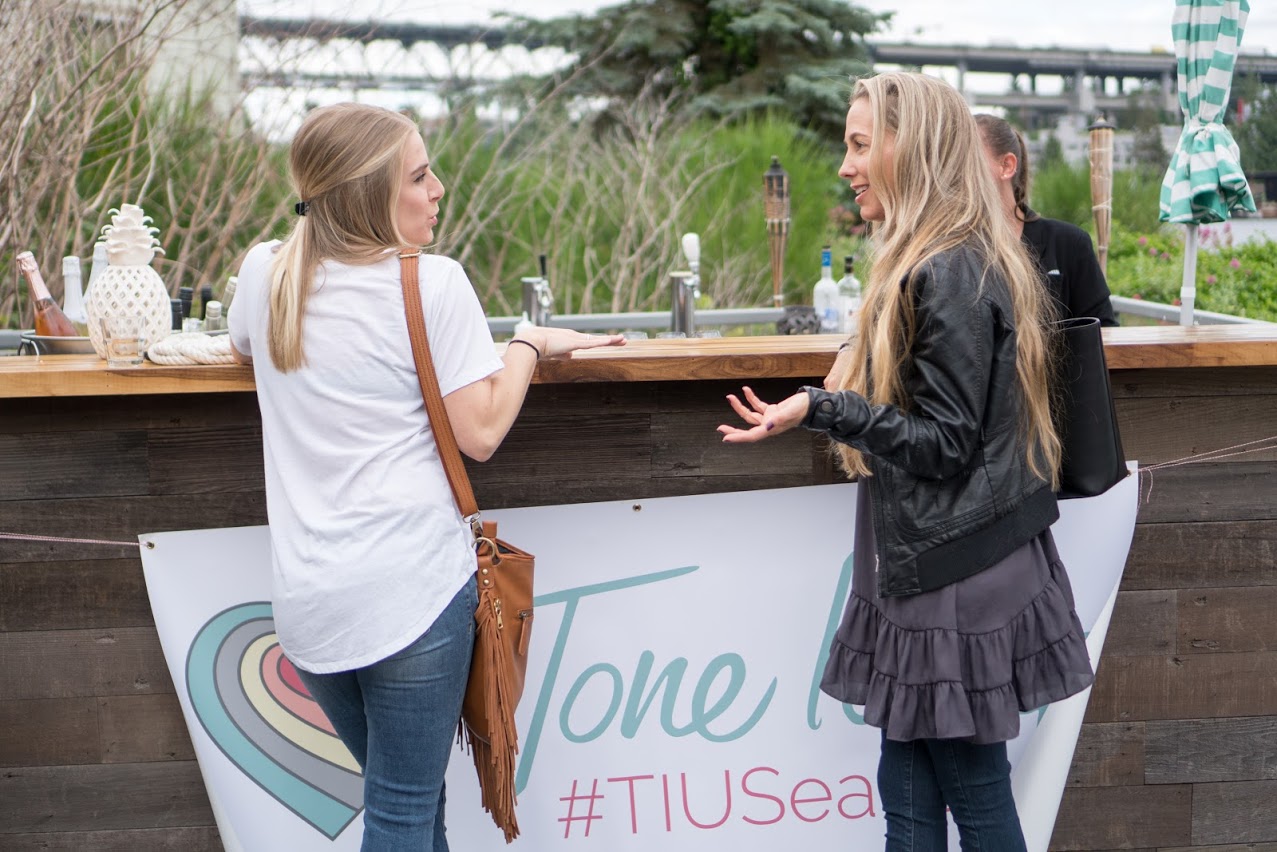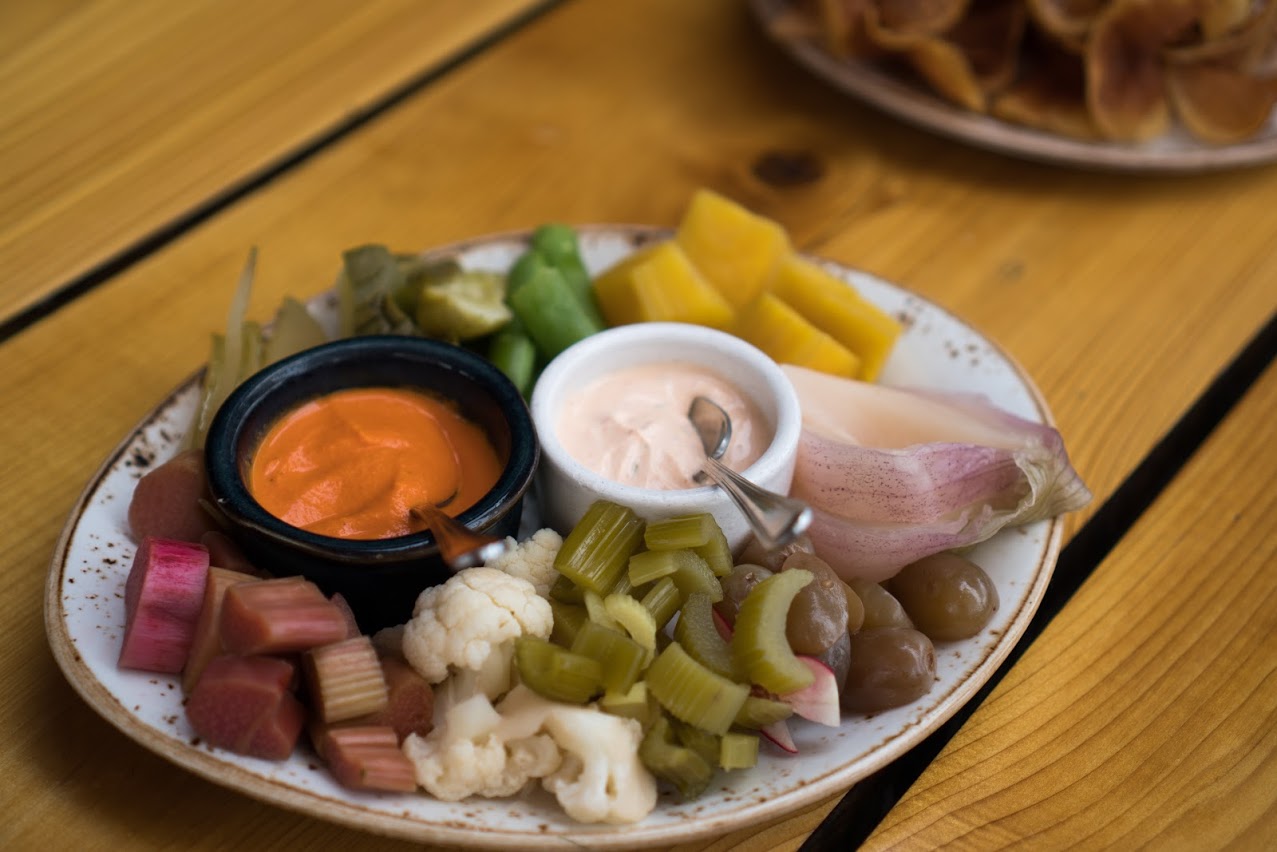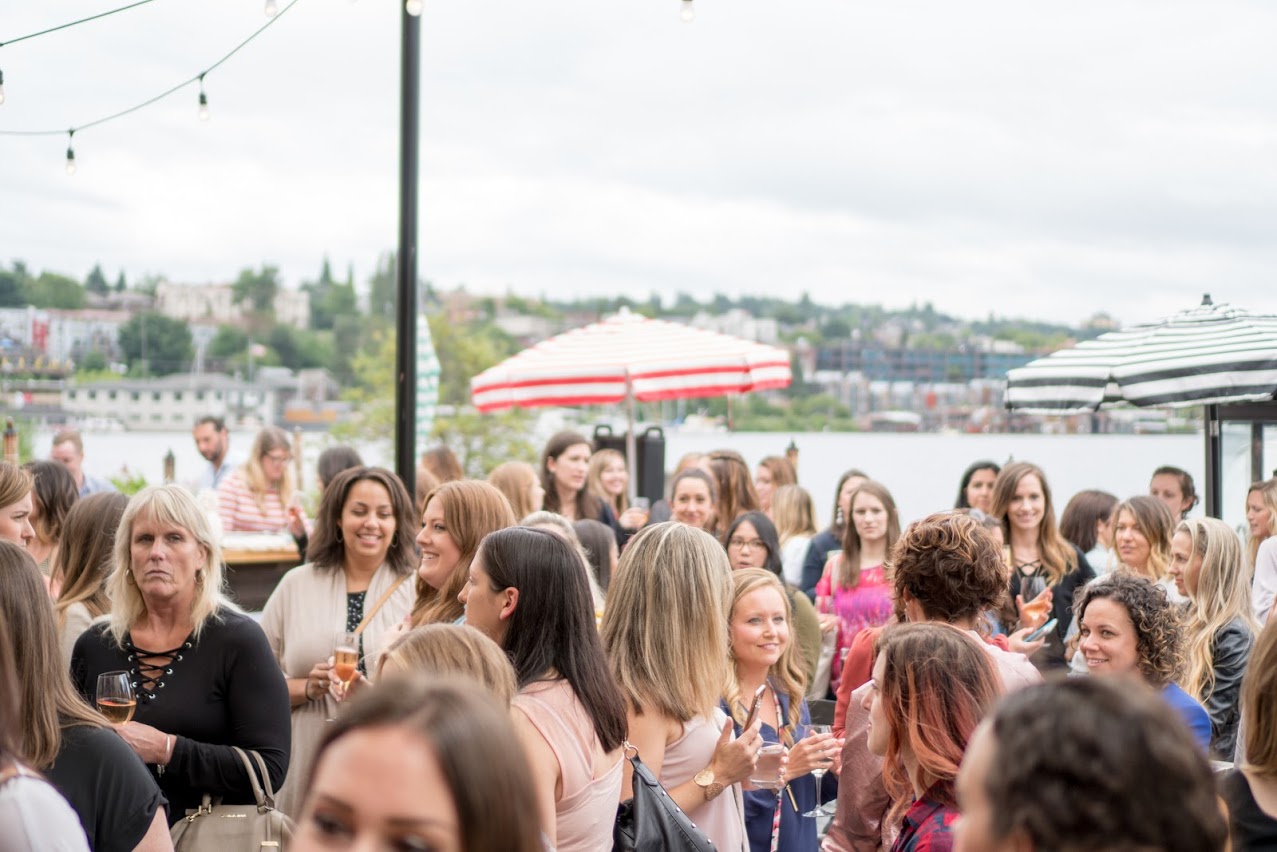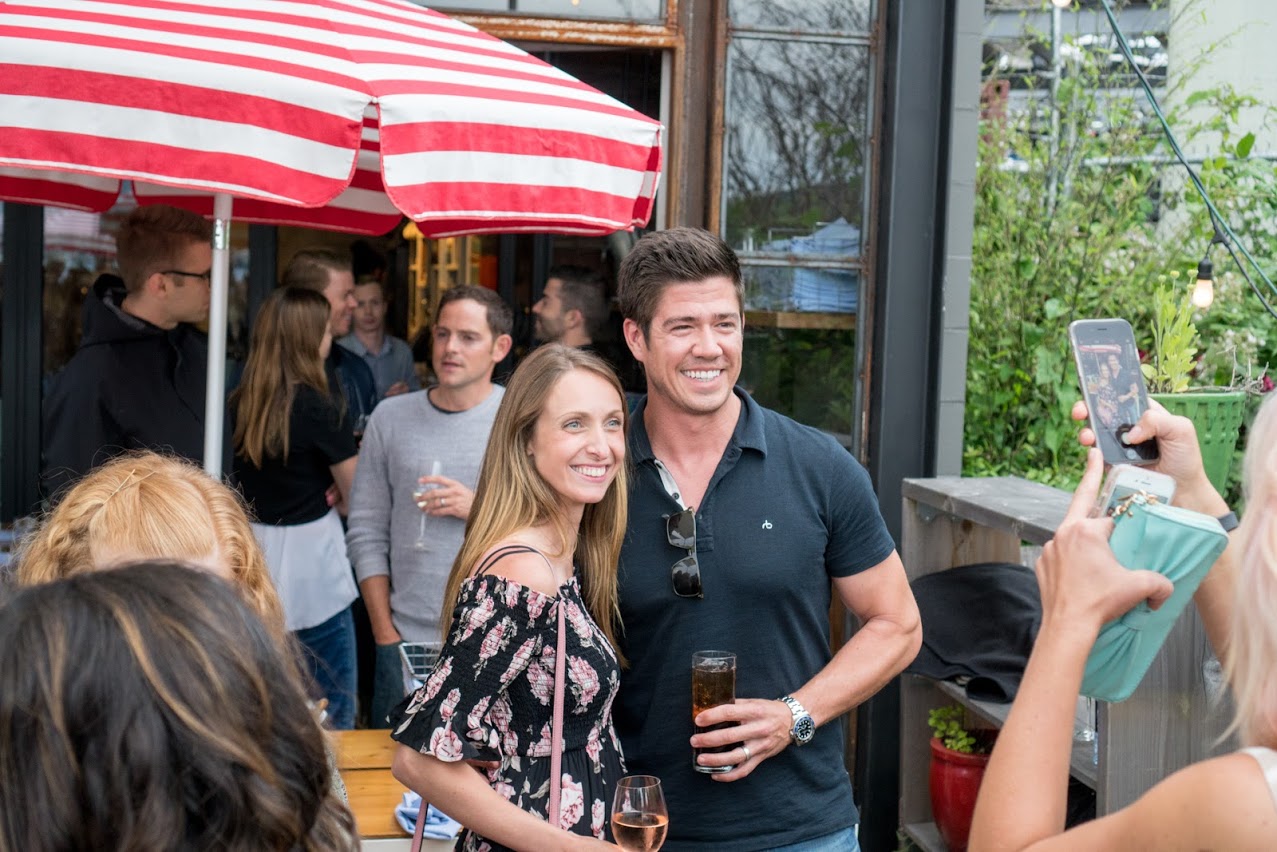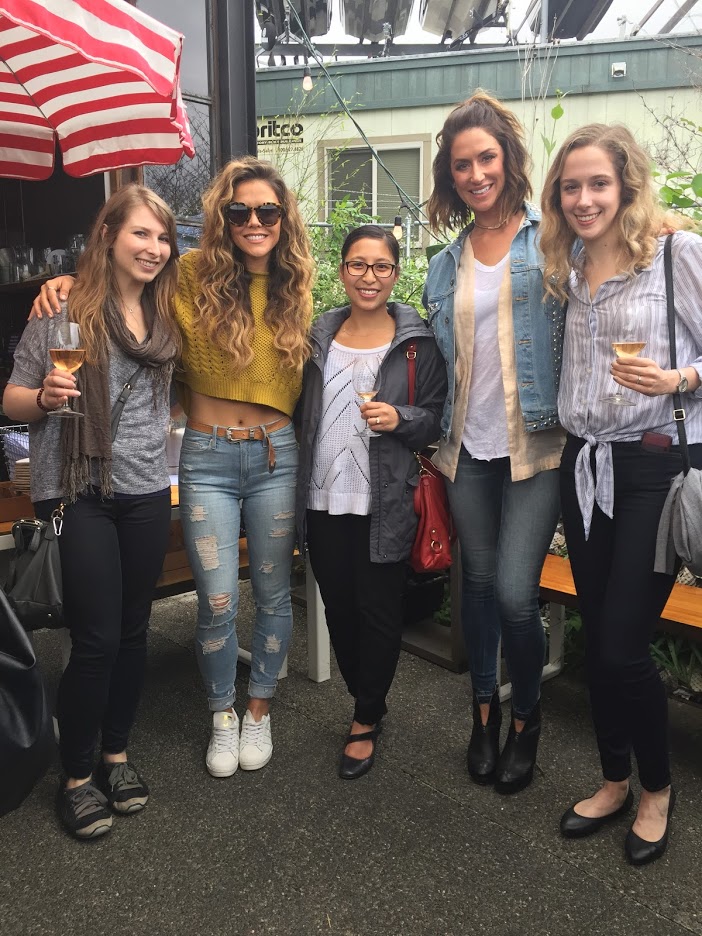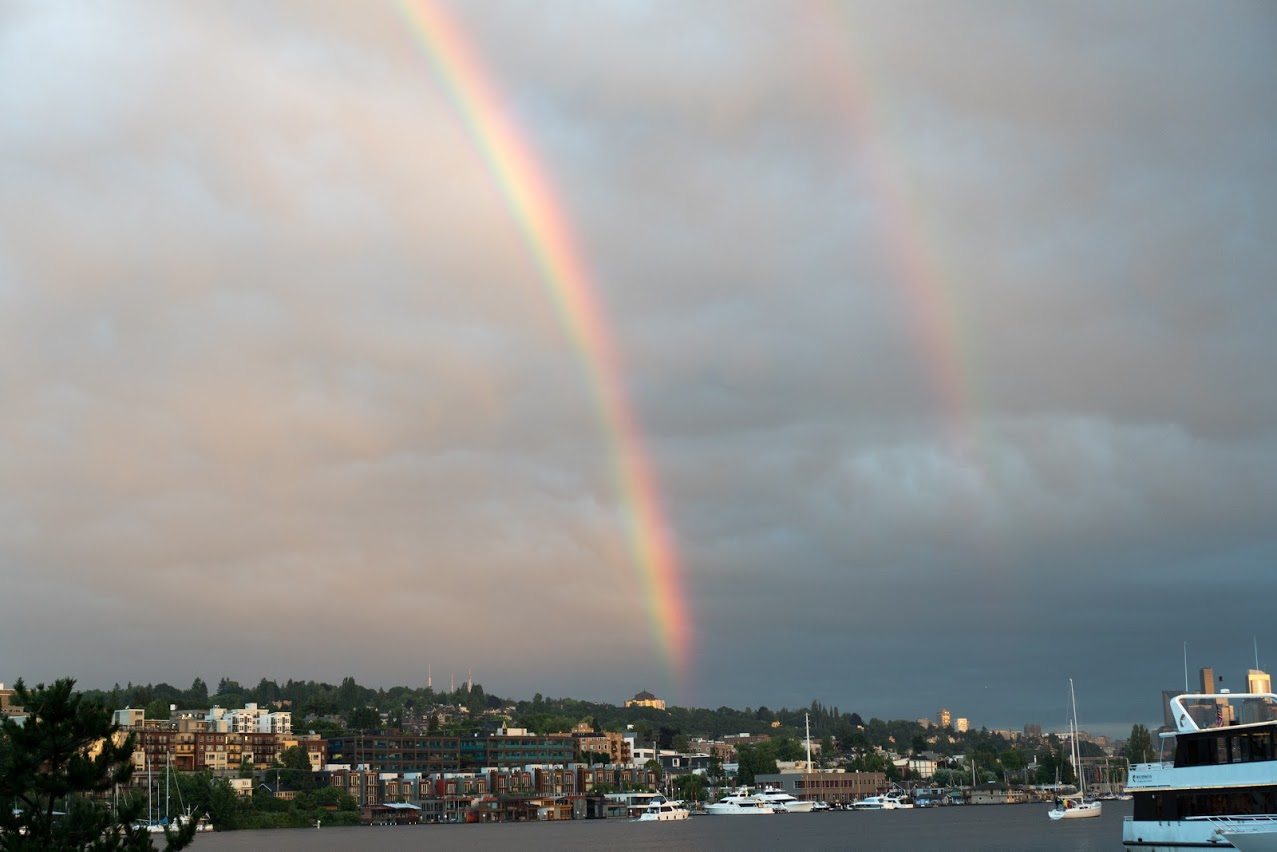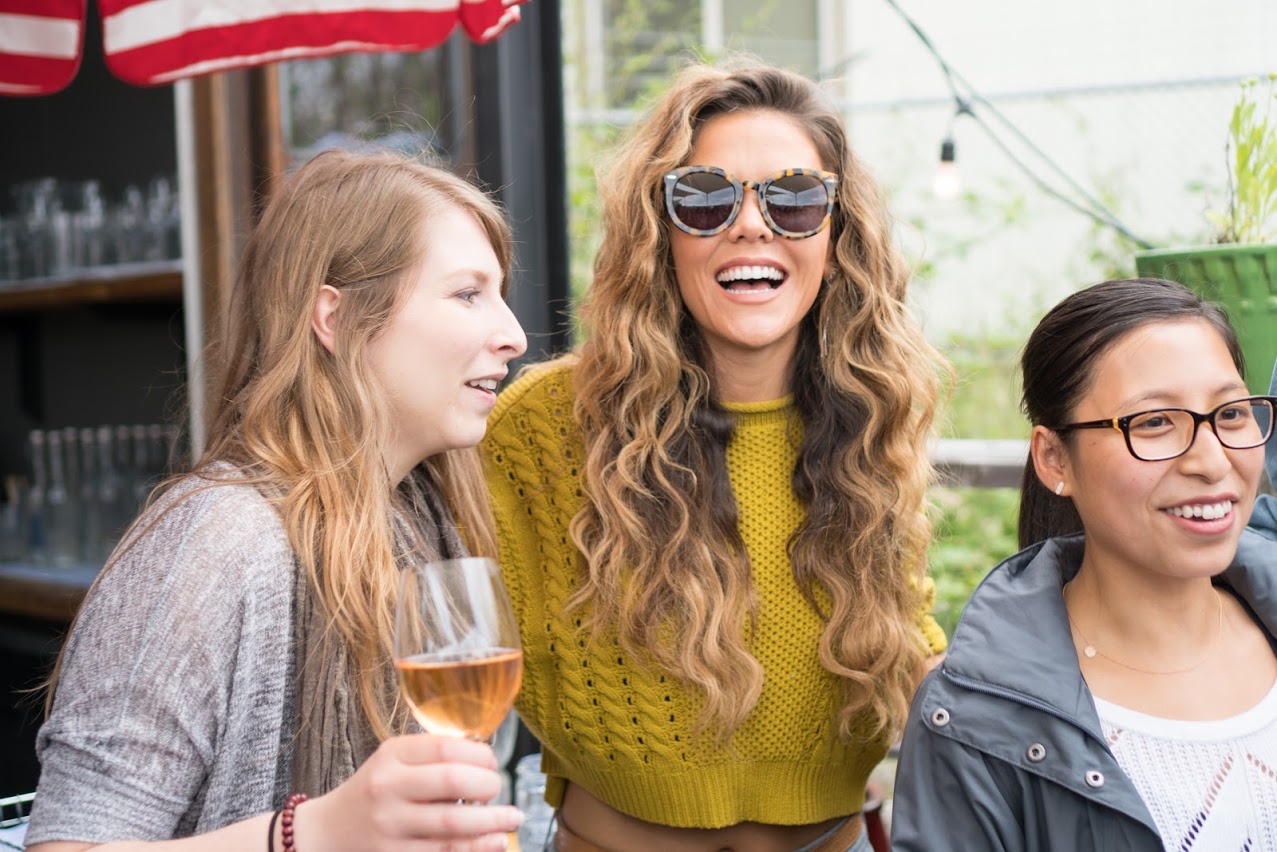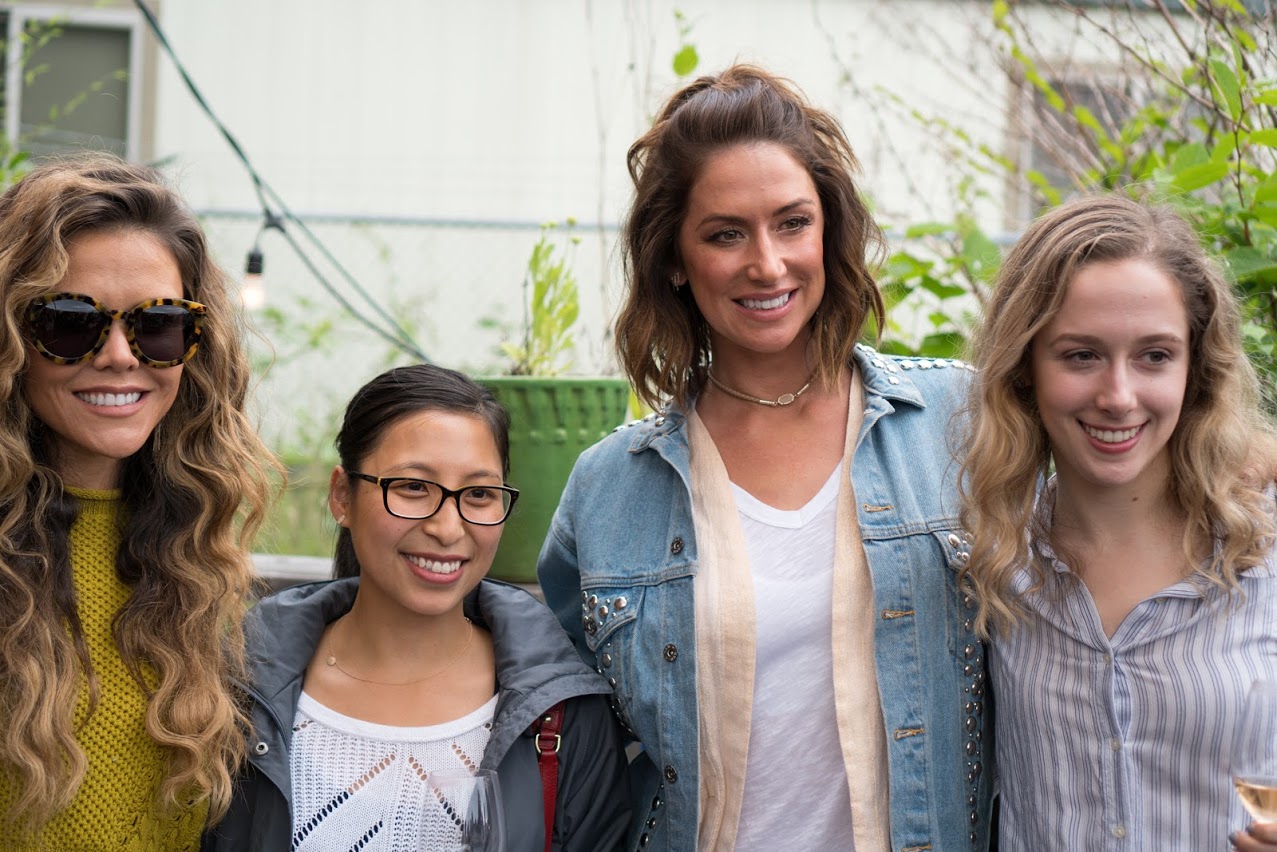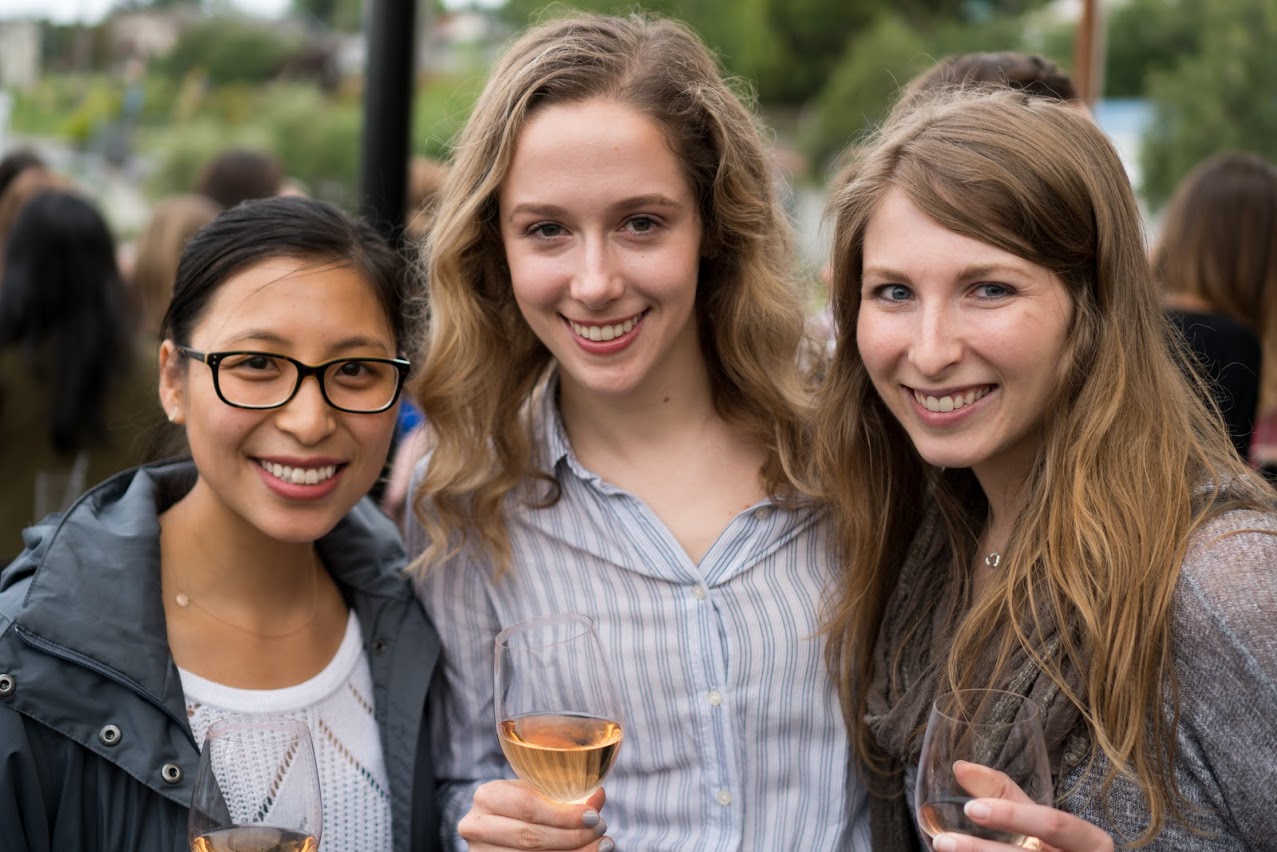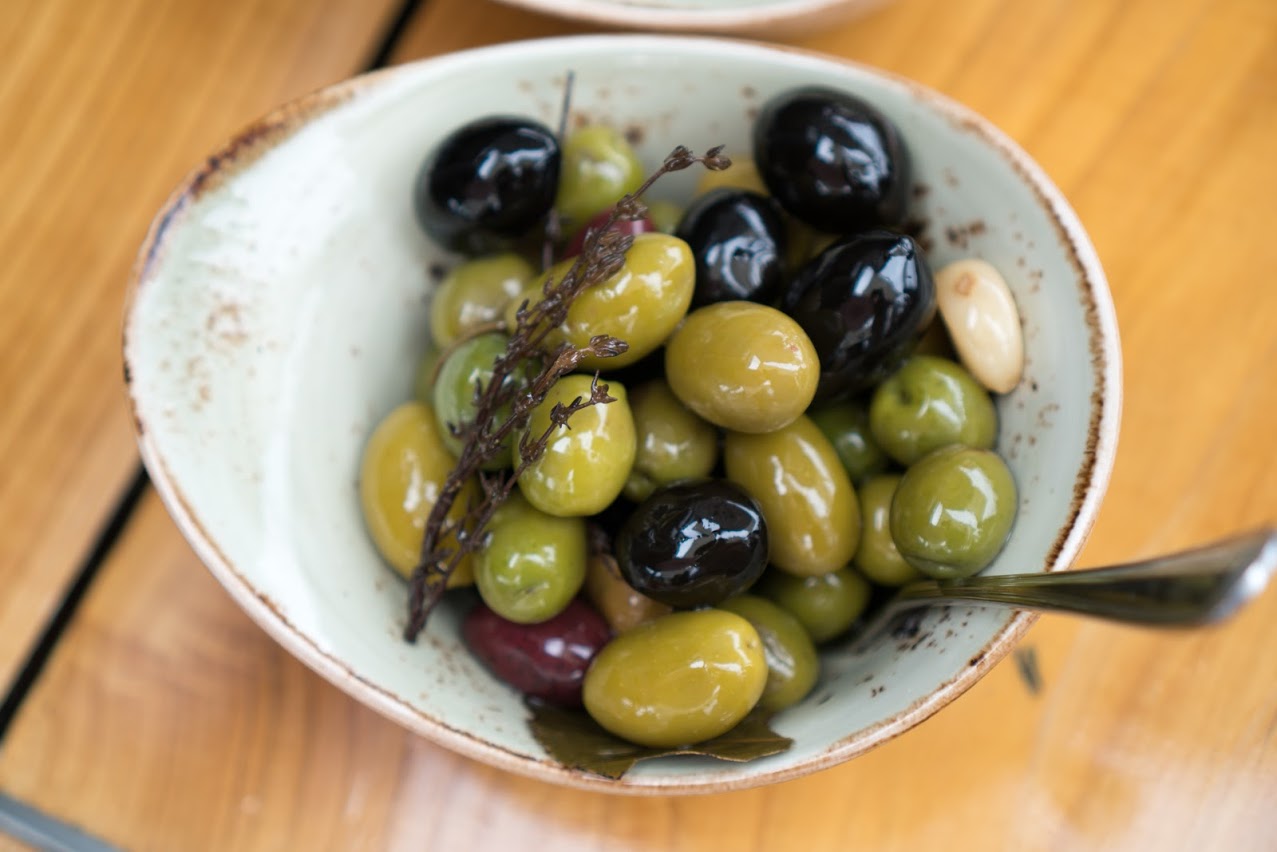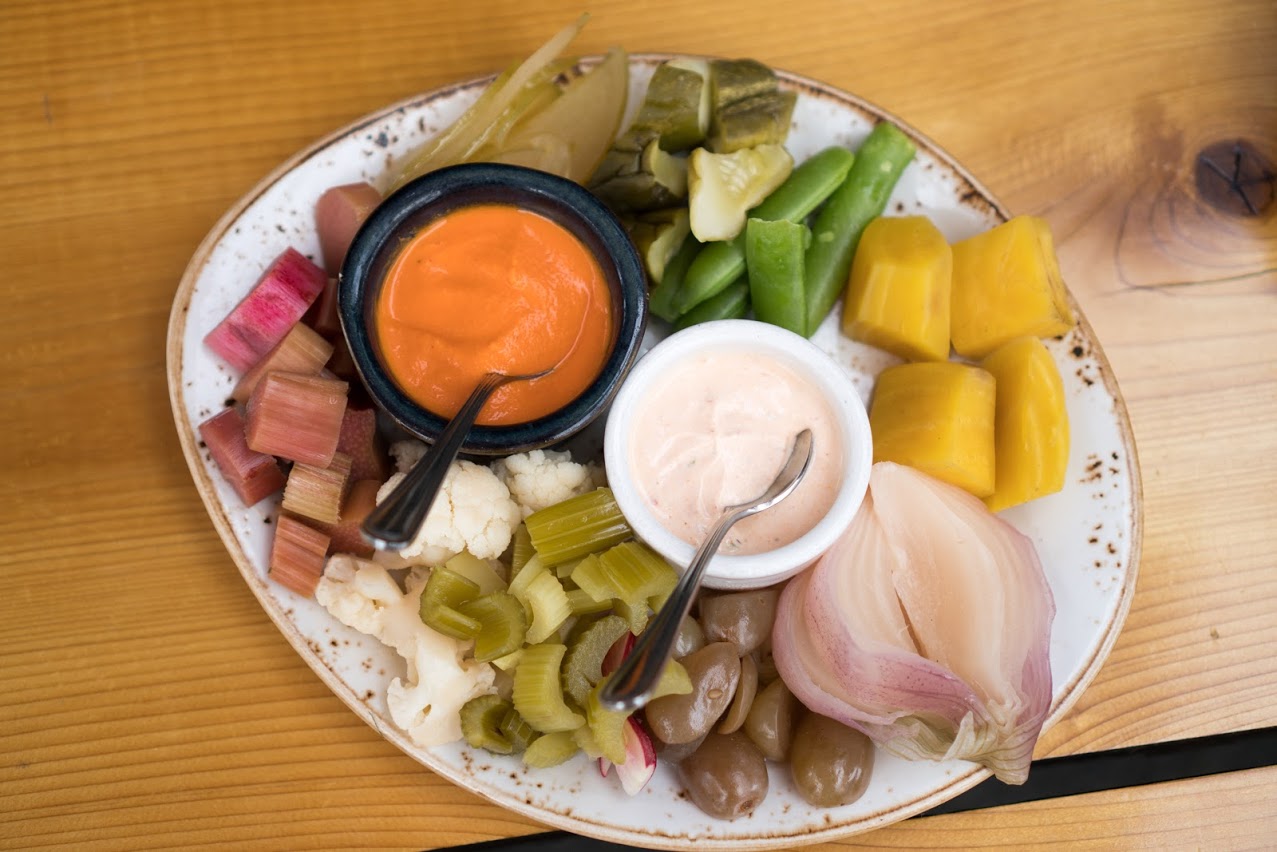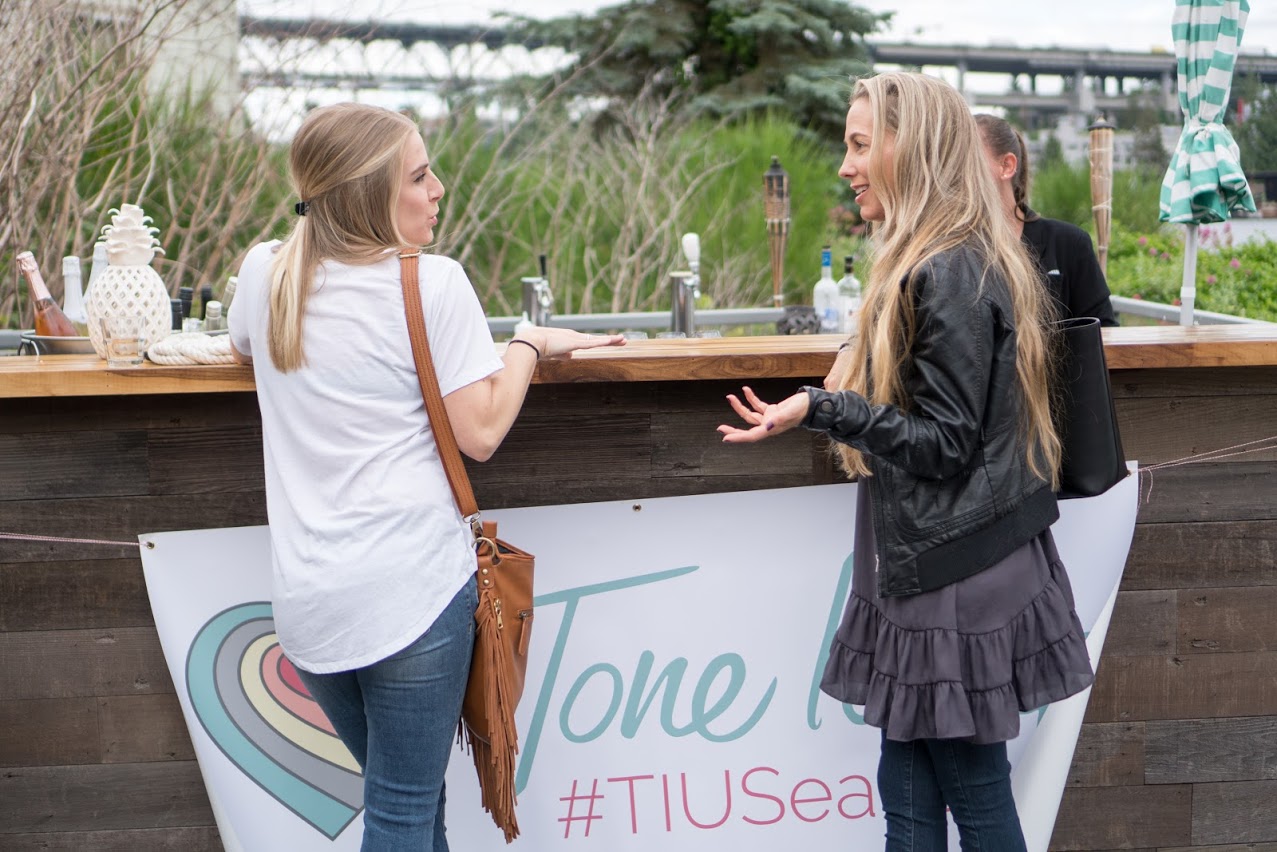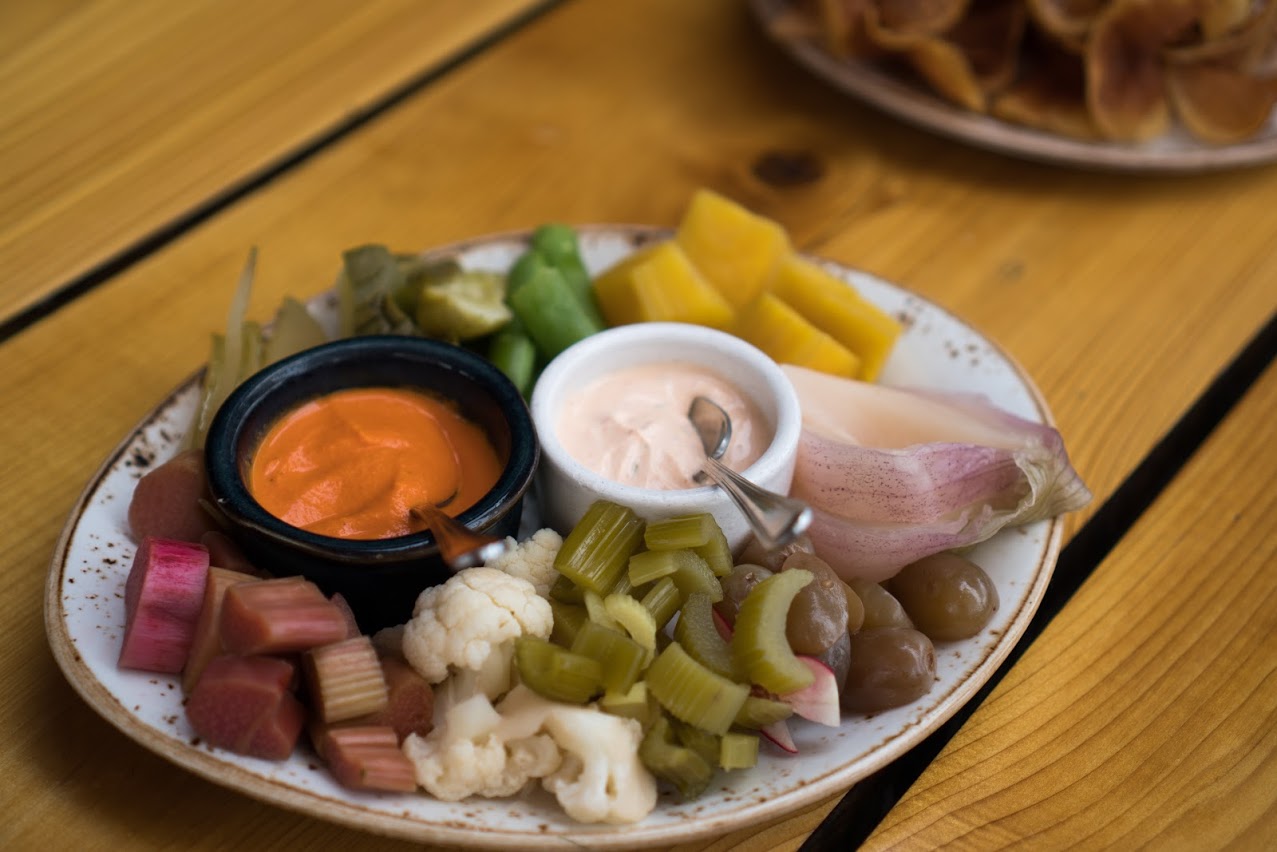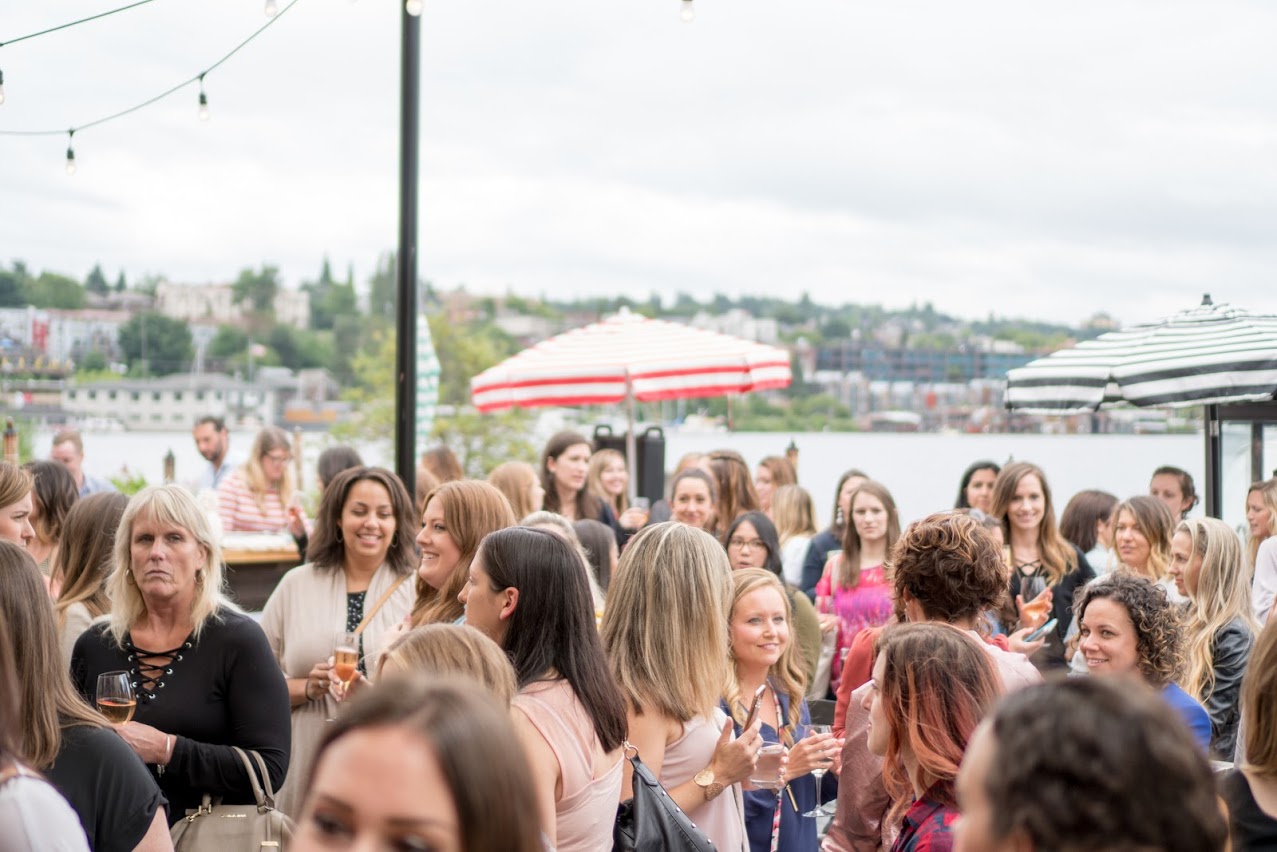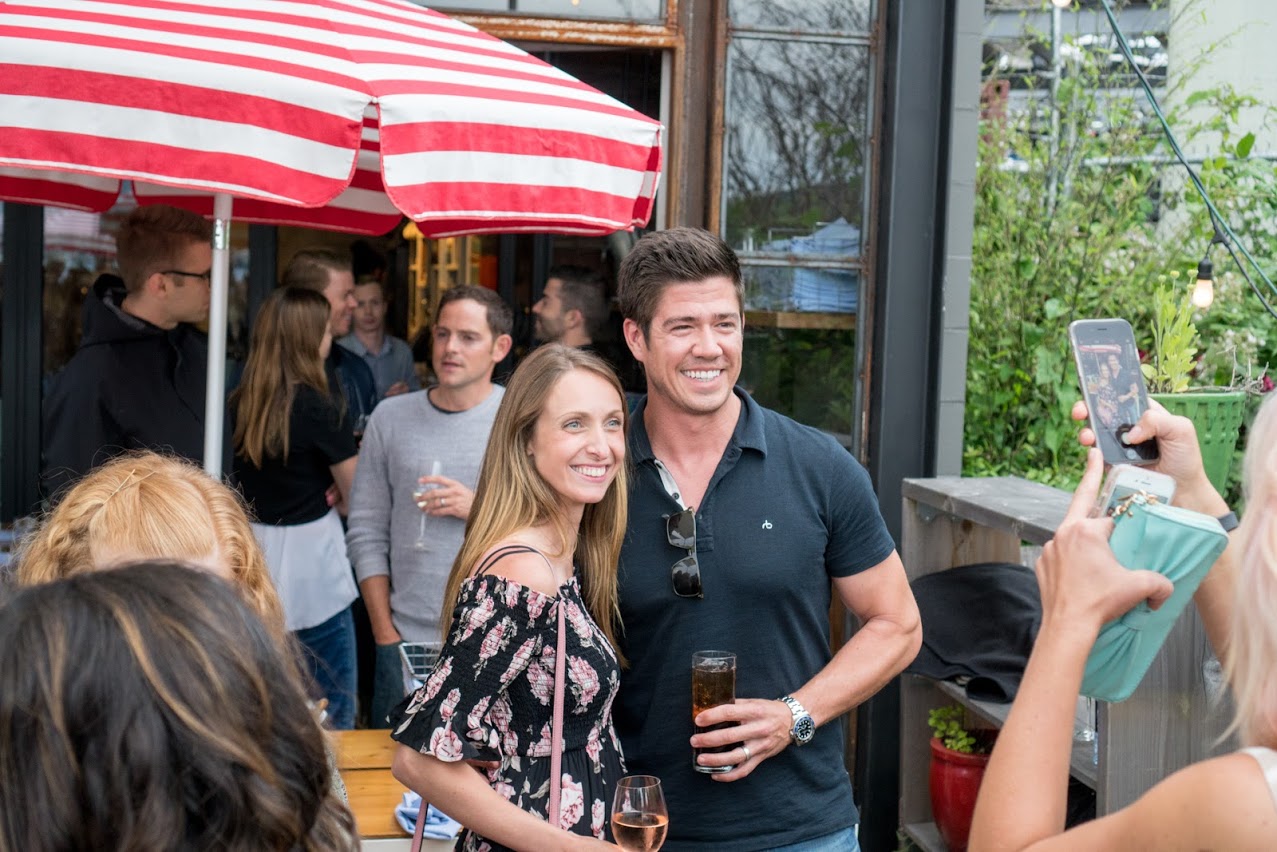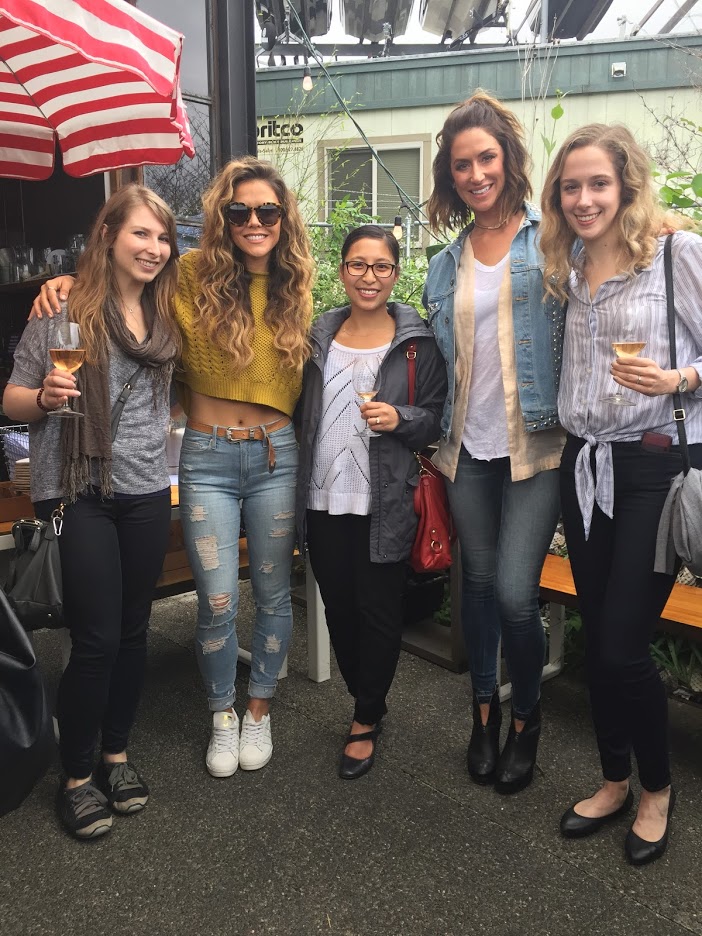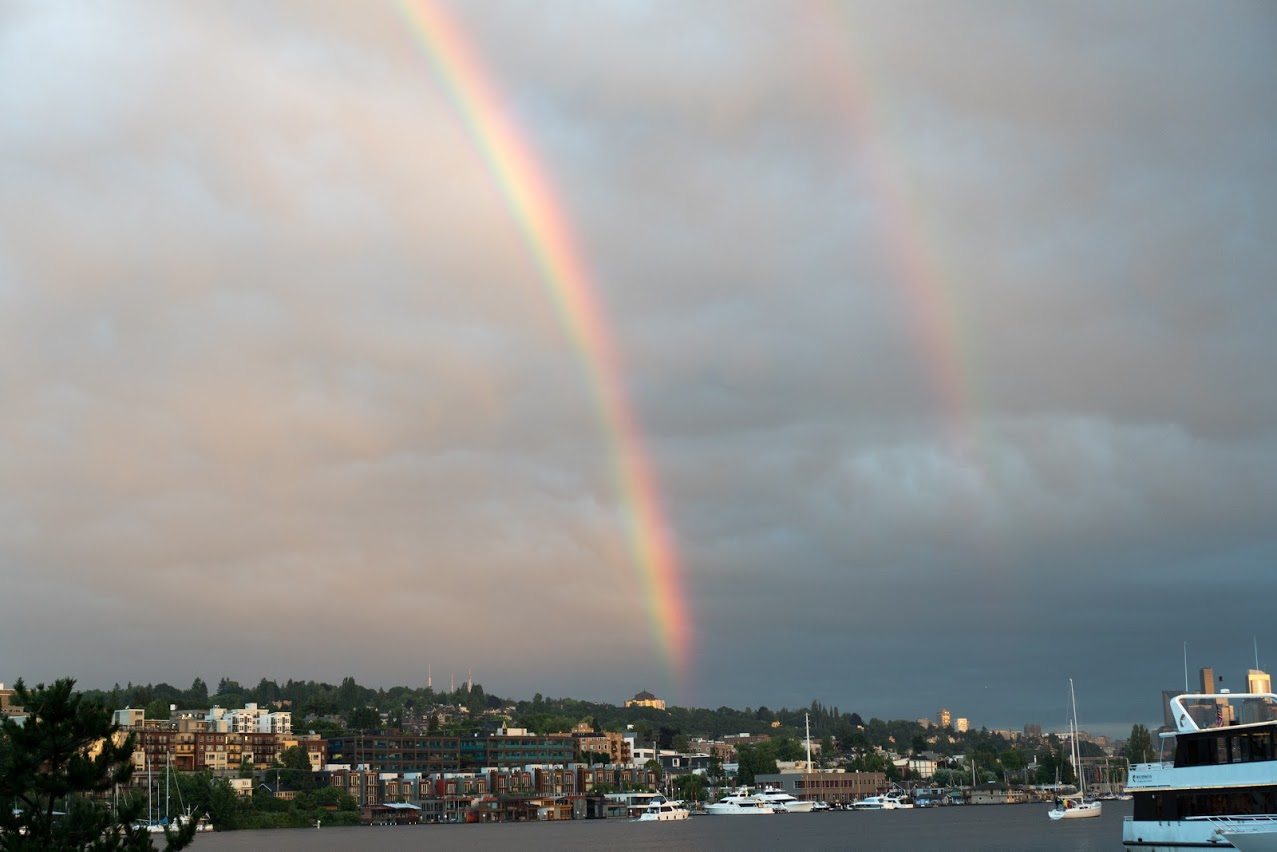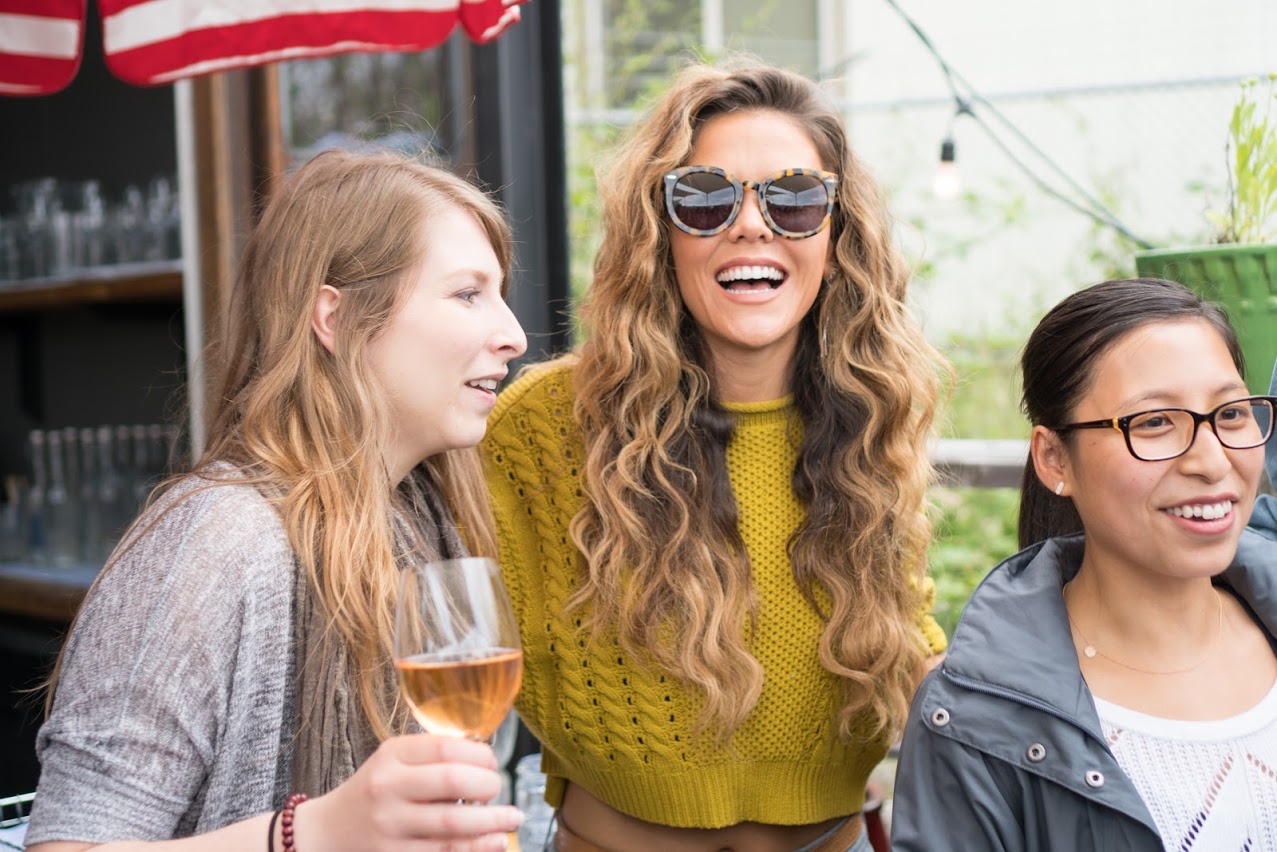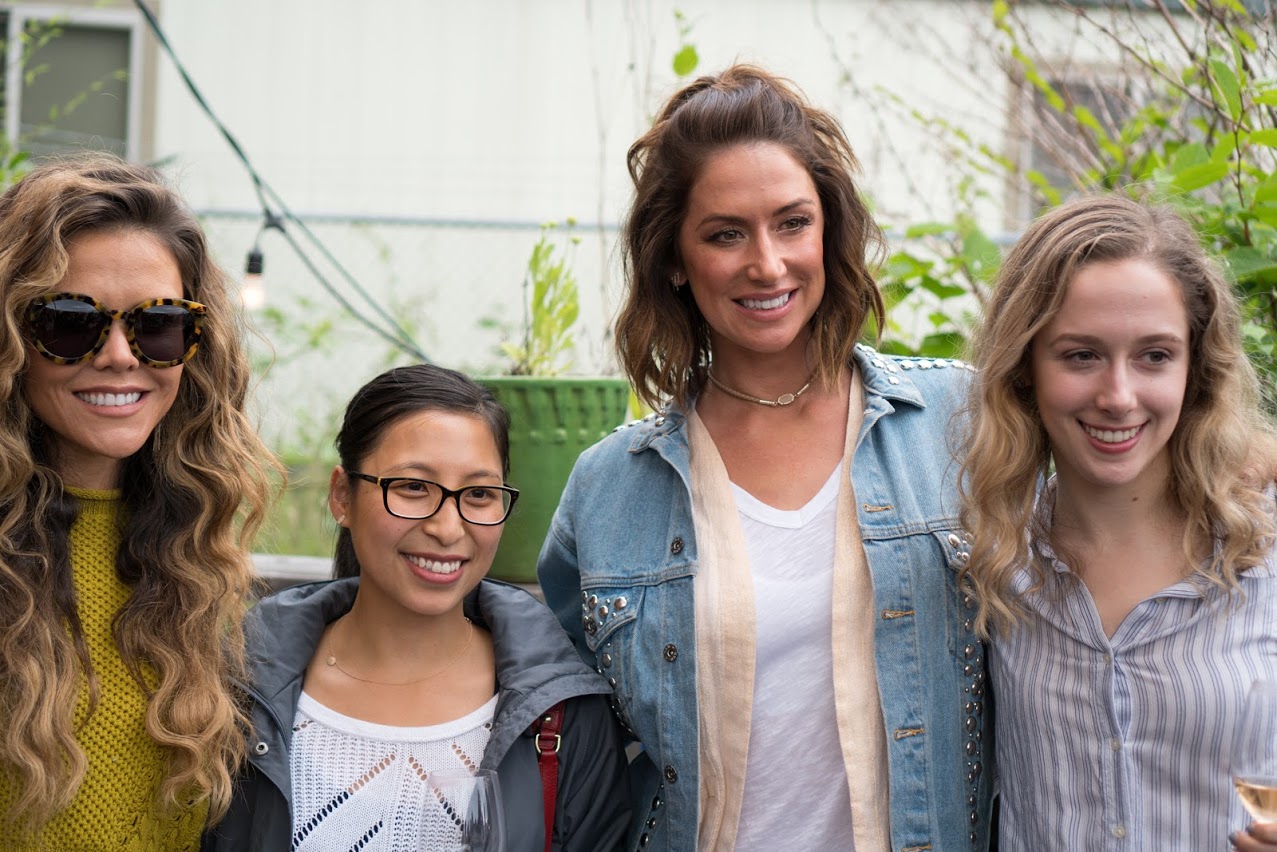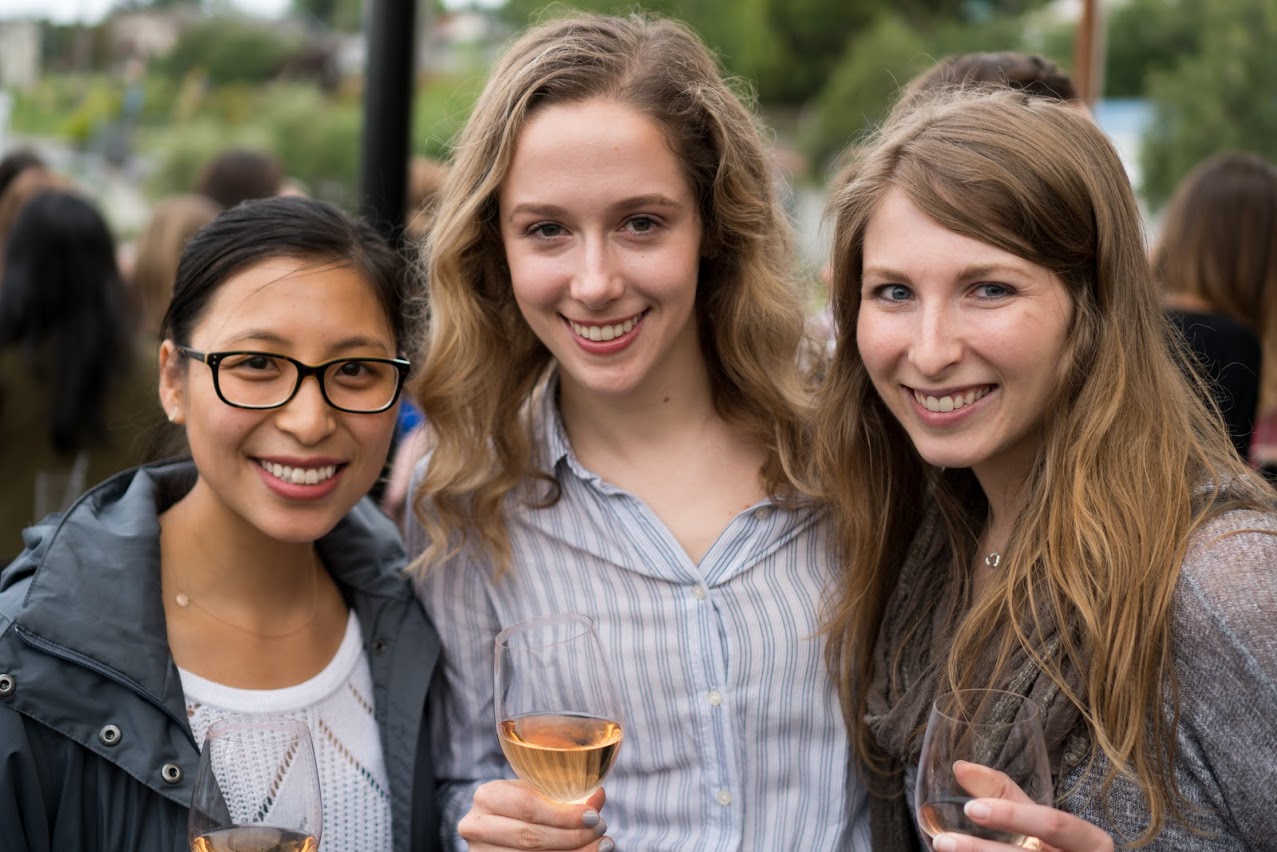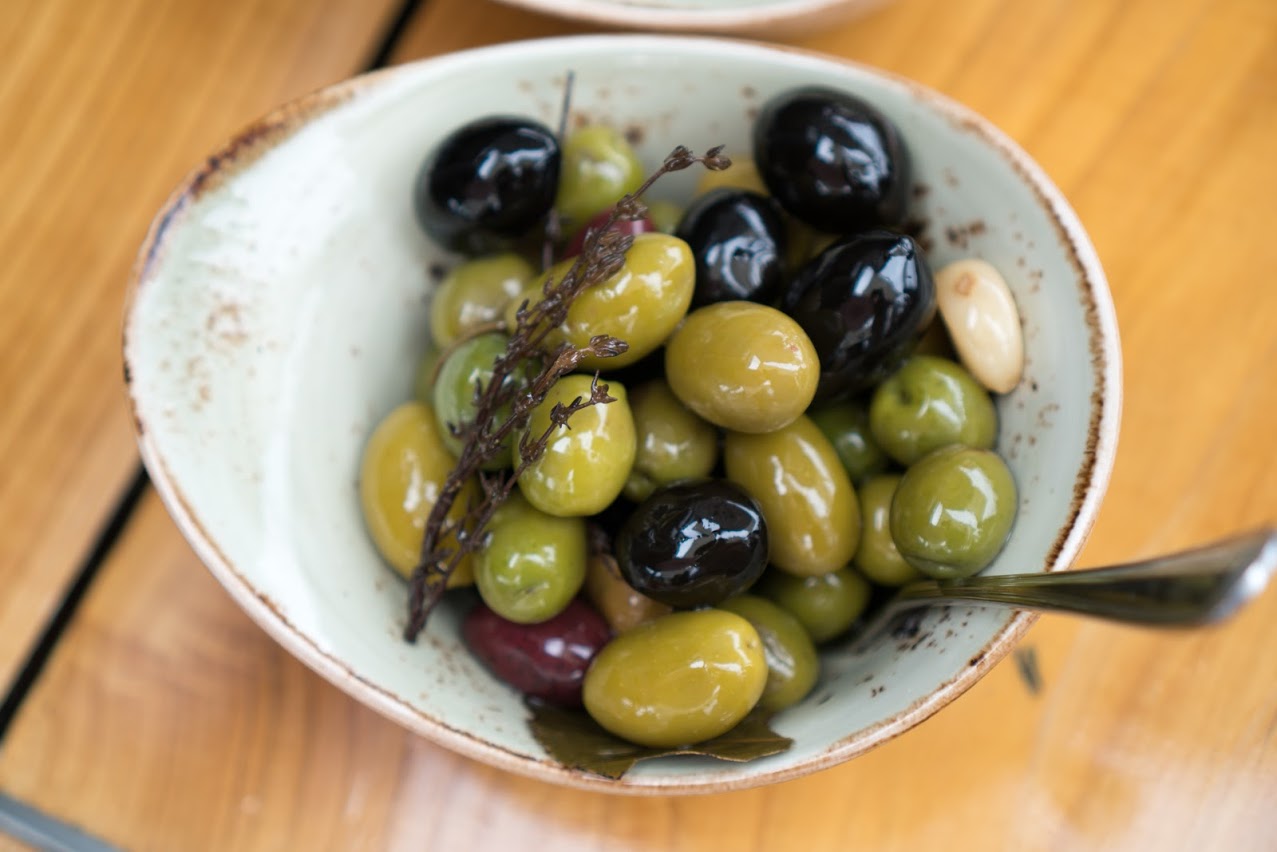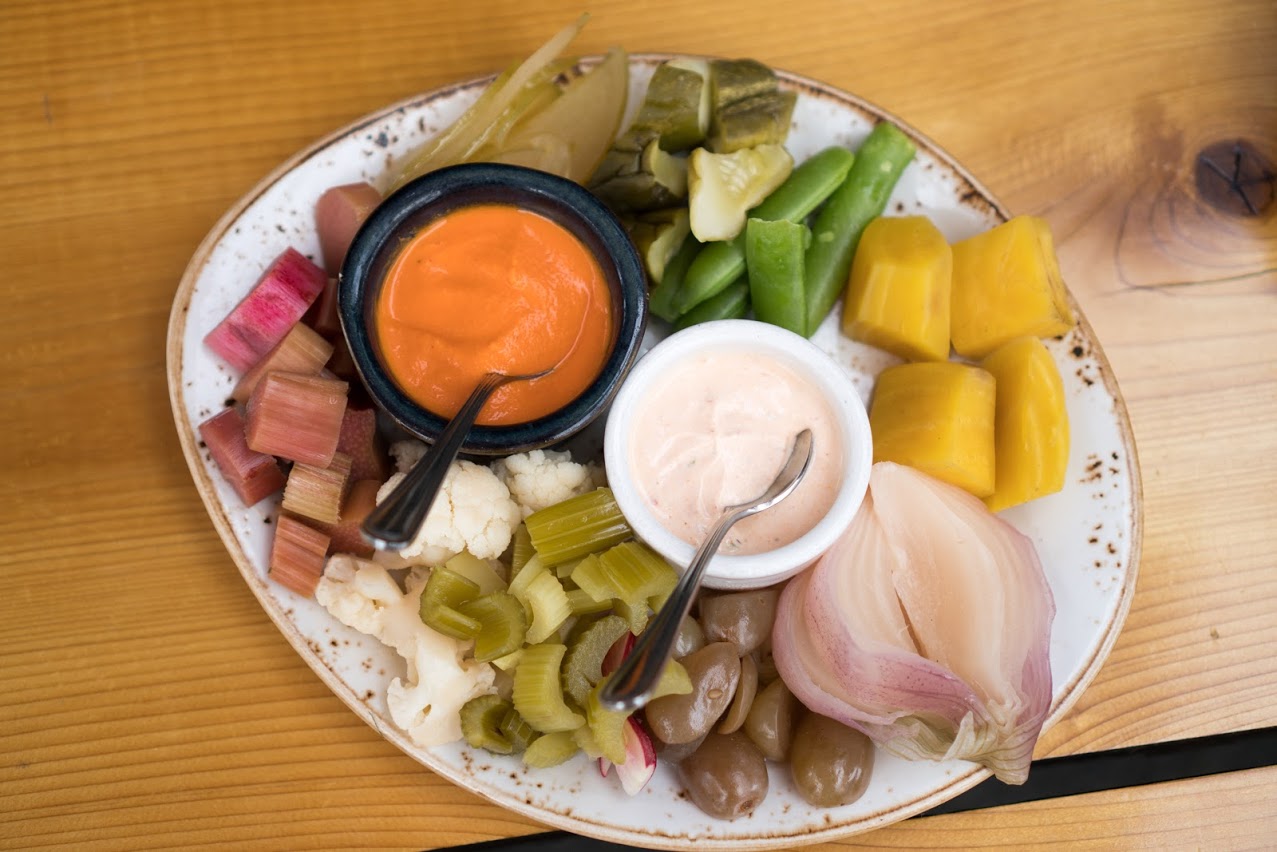 So I went, and I'm so glad I did. Yeah, I looked a mess post work and had zero makeup on still dressed in slacks, but when I arrived and felt the buzz of energy, I felt at peace knowing I'd made the right decision. I read somewhere that the only regrets you should have are about the things you didn't do, and at that moment that saying completely resonated with me.
And what do you know, by stepping out of my comfort zone I made new friends, had a really great time, and got to thank K&K personally (though I think I was a tad bit incoherent from fangirling so hard). Getting a hug from them was probably the highlight of my year (well, second after my wedding of course;)).
Afterward, I came home to my husband basically floating on a cloud. The experience definitely filled my inspiration well and left me feeling motivated, not just with health and fitness, but with my own personal goals.
Seeing what K&K have achieved has definitely lit my desire to do more and be more by living a more purpose-filled life. If you follow my TIU insta (michellemanifesting_tiu) you'll finally get the concept behind the name I chose. With the one life I'm given, I want to manifest the best life I can possibly live by being my best self. So that means taking care of myself--body, mind, and soul--and chipping away at the dream.