A White Christmas, The End of 2017, & Looking Ahead to 2018
Alright, my last blog post of 2017! It's hard to believe 2017 has come and gone. I got married, I made some big decisions, made some mistakes, and learned a lot about myself. Here's hoping 2018 is better. ;)
I'm skipping the WWPR post this week because I haven't made much progress during Pass 2 on my MS. I could blame it on the holiday craziness, or the fact that I've been feeling unwell, but in plain black and white, I didn't do much, so I'll accept the consequences of carving out some revision time in Hawaii. Then again, writing time in a relaxing place doesn't sound too bad, right?
I hope everyone reading had a wonderful Christmas! If you follow my instagram, you'll have seen the huge surprise we received from Mother Nature on Christmas Eve: snow! It was my first ever white Christmas. It was beautiful and magical! I loved it! Because of it, Christmas Day was at our place. It was Michael and I's first time hosting Christmas, so that plus the snow will always make it a memorable one.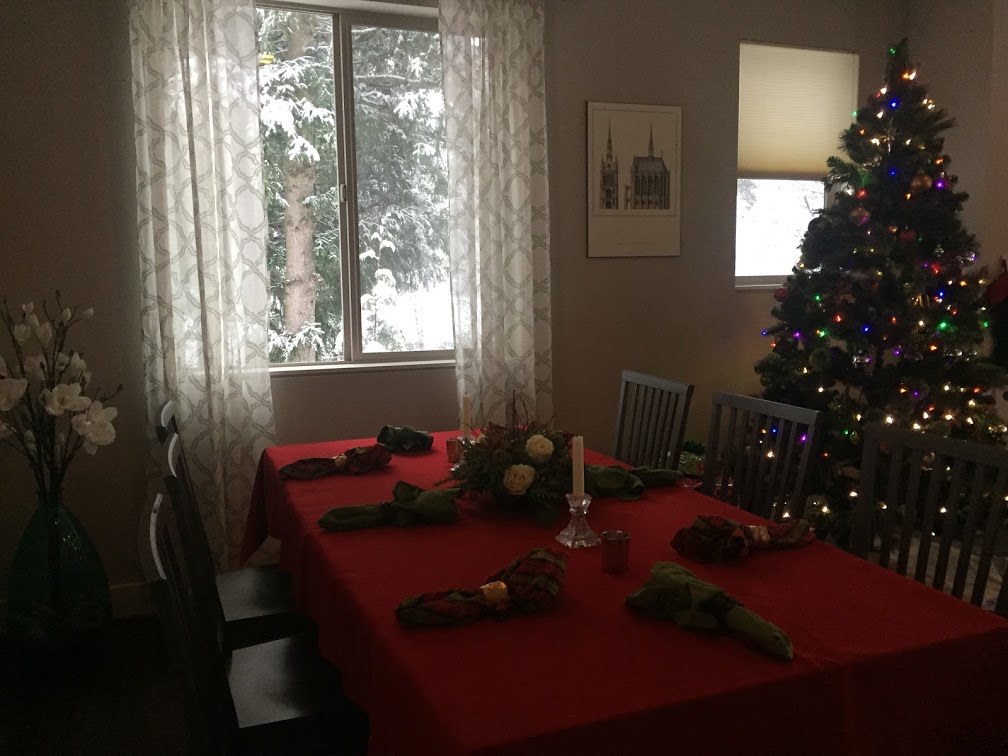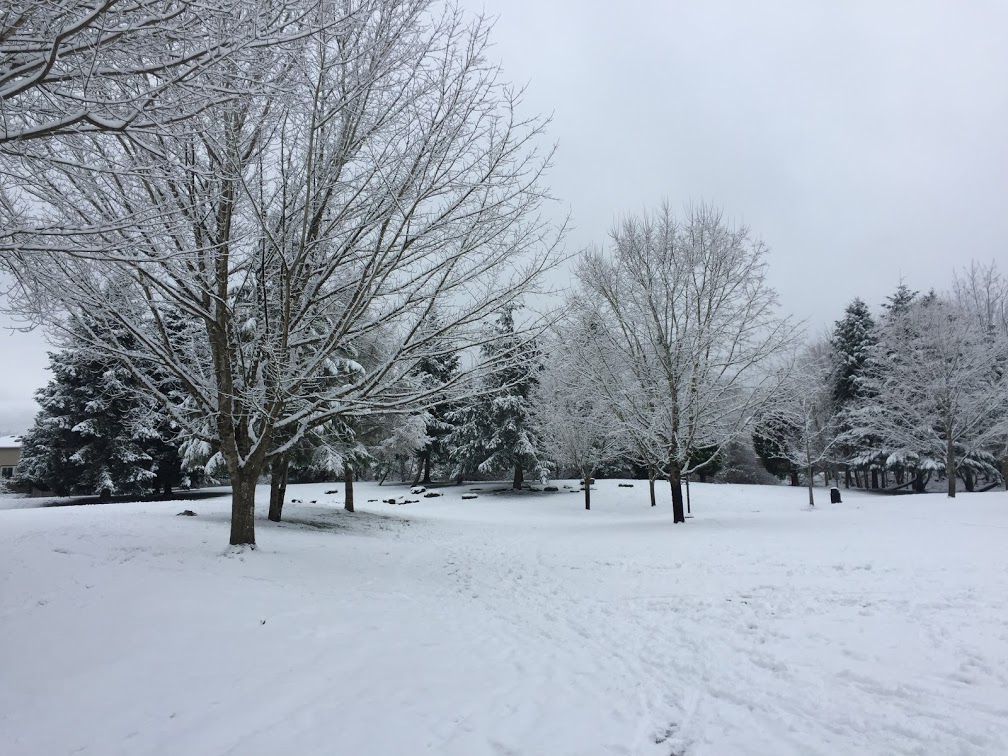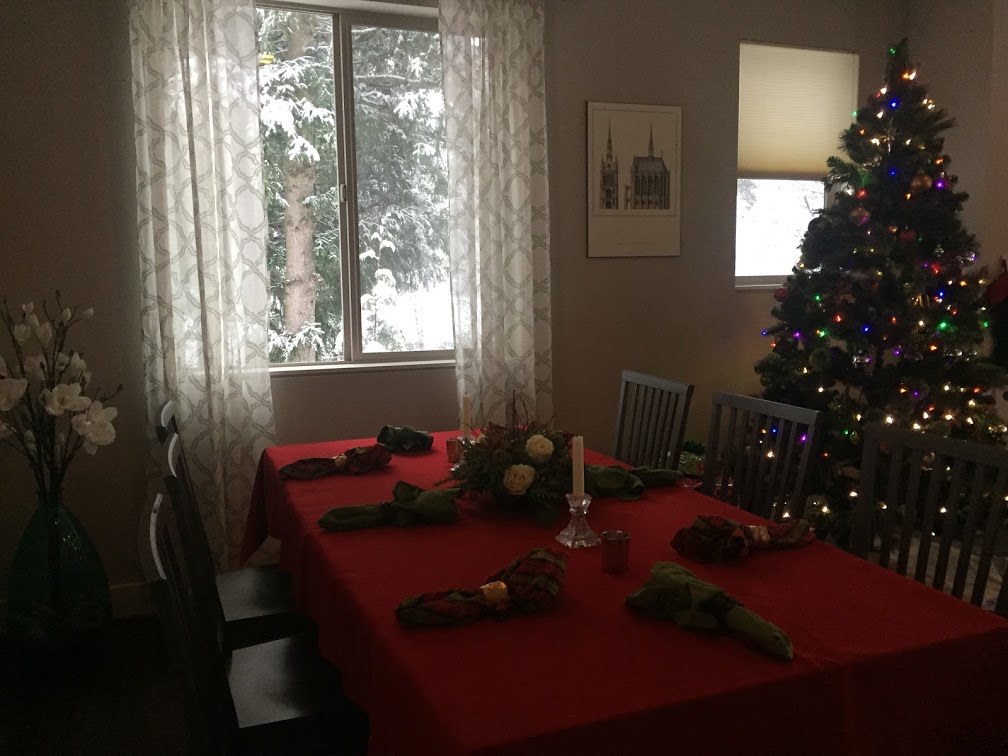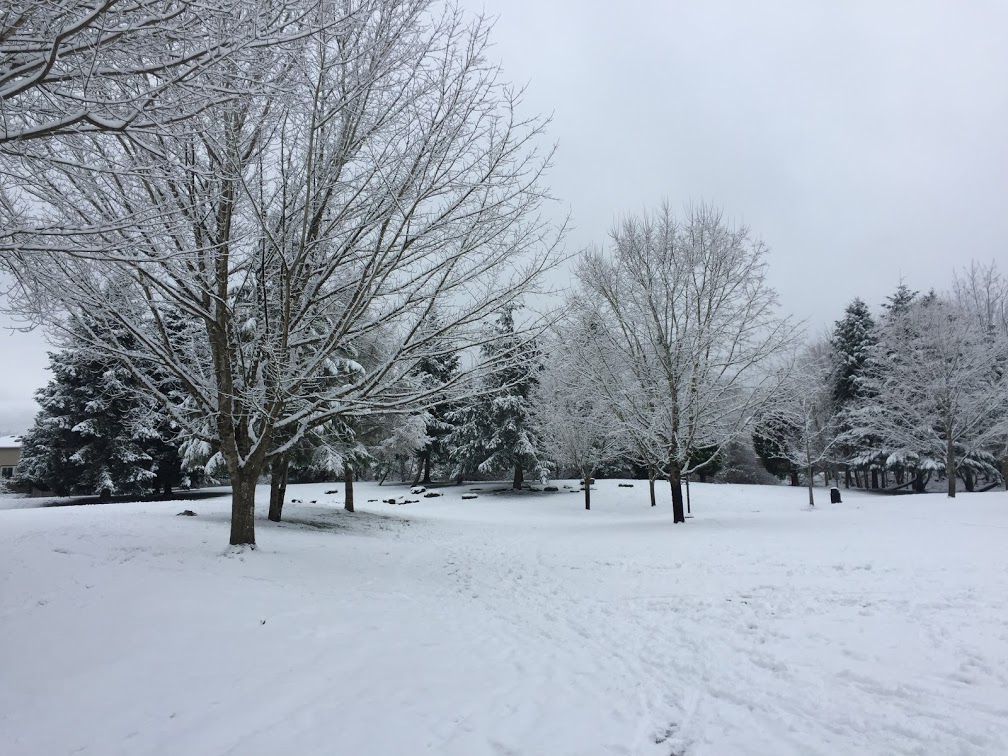 Here's a quick highlight of my 2017 in no particular order:
1. Getting married
2. Michael's 30th surprise party
3. Santa Barbara wine trip
4. My birthday in the desert & at home
5. Thanksgiving in California
6. Seeing Banners live!
7. Mother's day visit
8. Meeting K&K / TIU Tour
9. visit from Mic & Joan
10. LA Trip
And because, who doesn't love New Years Resolutions:
Writing Goals
1. Finish my YA Contemporary - the current project I'm working on
2. Draft my YA Fantasy - the one I made an outline of last month
Health & Fitness
1. Level up on yoga - i.e. no more intro classes. I'd like to do more advanced classes and get more comfortable with inversions.
2. Stick through a workout plan - I like to dabble in all kinds of workouts and do them based on how I'm feeling, but it' be nice to finish one completely from start to finish. I've decided to do BBG2 from start to finish when I get back from Hawaii.
3. Learn more new recipes - everything I've been making is getting kind of old. Time to revamp my culinary skills.
4. Practice gratitude more often to keep a positive mindset.
Personal
1. Make more time for people and keep in touch more - I have a tendency to keep to my writing cave and my little bubble.
2. Explore the area - whether it's coffee shops, bars, or new restaurants. I used to be all for trying new things, but I've had the tendency to stick to my favorites (and while there's nothing wrong with that--I do enjoy the novelty of new experiences).
3. Live minimally - as in don't buy things unless I really need it so I can reduce on clutter. I'm no hoarder, but I do have trouble letting go of paper memories, whether that's journals, photographs, cards, or printed manuscripts. The thing is, they end up in my closet or in trunks, which means I have no space for anything else. So, yeah. I'll try to work on that.
4. Study up on Wine - I'd like to increase my knowledge base enough to past the level 1 somm test!