My current eats, reads, and other miscellaneous things.
Never ever come to my blog hungry. If you do, I'm afraid you'll hate me for it, because look at this:
Okay, maybe that's not the most appetizing picture since it's, well...bone marrow. But it's seriously amazing and goes so well with the marmalade. This was a dish from 99 Park, a new restuarant in Bellevue that Michael and I have been frequenting.
The food, drinks, and staff have been absolutely perfect and on point. I have yet to be disappointed here and I hope I never do!
Another place we frequent is The Walrus & The Carpenter. Probably once of our favorite resturants in Seattle.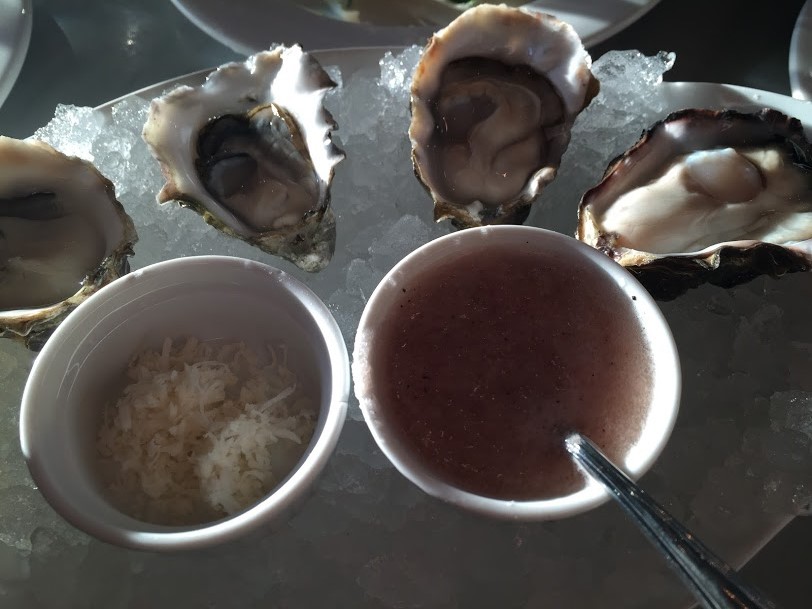 As you can tell, Michael and I love food. 99% of our date nights happen at restaurants, partly because I am obsessed with delicious tasting things, and Michael loves trying new wine and pairing it with food. It also gives us a chance to splurge since I tend to make the same thing for dinner all week.
The past two weeks has had its fair share of ups and downs, but I think I'm on the upswing. Plus, it's Friday, and that always boosts my mood!
In the meantime, I'm working my way through my TBR pile. As of now, I'm about halfway done with my print books. My Kindle, however, holds many more! My current read is Seven Black Diamonds. I have less than a hundred pages left, and I'm still not sure how I feel about it. It has a different vibe from Wicked Lovely, so maybe I'm still acclimating to the change. But, you can definitely expect a 'Bookish Feels' post on all of these.
Other things I'm obsessed with? Music! Halsey, Zella Day, Troye Sivan, and Parachute (their new album 'Wide Awake' released today!) have dominated my playlists!
I also burned through season one of UnREAL. All in all, a good week!
What are your current eats, reads, or other things that have made your week? Comment below, Blaire would like to know! :)